In 2015 the Georgia State Legislature passed House Bill 324, also known as Haleigh's Hope Act. This bill allows medical marijuana card holders to possess up to 20 oz. of Cannabis Oil with a maximum of 5% THC ∆9 and a minimum of 5% CBD. In the State's mind, this equalization of CBD and THC prevents people from getting "high" off of this product because it was intended for children specifically. Because the CBD concentrations can be higher than the 5% minimum, the medical benefit of this product is viable for many conditions suffered by adults as well as children. The bill was amended to include additional diseases and conditions beyond epilepsy. Because it was and still is federally illegal to possess any cannabis that is above .3% THC ∆9 and transport it across state lines, all of the cannabis used to produce this oil has to be produced in GA.
HB 324 in section16-12-202-5, laid the frame work for the establishment of the Georgia Access to Medical Cannabis Commission and granted them the authority to oversee, regulate, and issue permits related to the distribution and production of the 5% THC oil. The Board members of the GAMCC were selected and vetted by the Georgia Legislature. The GAMCC held their first meeting on January 25, 2020, 5 years after the Haleigh's Hope Act was signed into law by Governor Nathan Deal. In the first few meetings the procedures of the board were codified and an administrator was selected to issue the licenses and provide oversight. On October 6, 2020 the committee held their 6th meeting. In this meeting they authorized the drafting and production of the applications to grow, process, package, and distribute the 5% THC oil. Once these applications are ready and approved they will be available on the commission website.
Physicians that wish to prescribe the 5% THC oil and potential Cannabis oil recipients will be regulated and permitted through the Georgia Department of Health. On their web page you will find the list of qualifying conditions for the 5% THC oil and a list of registered physicians that are licensed to prescribe the 5% THC oil. Any physician licensed to practice medicine in the state of Georgia can register through the Department of Health so that they can prescribe the oil. After being prescribed THC by one of these registered physicians, a patient with a qualifying condition can apply for the 5% THC oil card. Because production of the oil in Georgia has yet to begin there is no place to legally acquire the %5 THC oil as specifically legalized by HB 324. Realistically, because a crop would have to be grown in Georgia to produce the oil from, it would take six months from the issuance of the permit to have the product packaged and ready for sale. Until that time, Alpine Dispensary is your best choice for high quality CBD Hemp Derived Cannabis products including THC ∆8 which is available now and federally legal.
We opened the doors of Alpine Dispensary on April 20, 2019, the number one question that we are asked is: "Do I need my medical card to purchase your products?" Our standard reply is: "No, all of our products are Hemp Derived and federally legal because they contain less than .3% THC ∆9." Initially these patients are disappointed with a card that means nothing yet and often express regret at having gone through the process for what appears to be worthless. We reassure them they did make a wise decision by getting the card because it does offer some protection from the law in a worst case scenario. In desperation many Georgians have been forced to travel and import cannabis products illegally or move to Cannabis friendly states to receive the medicine that they know works and their physician prescribed to them. As the number of prescribed patients grows along with the numbers of doctors licensed to prescribe marijuana, the availability of the oil will increase because there will be a larger potential market to produce it for. Without a card you remain uncounted and unserved. For so long the social stigmas associated with Cannabis use, especially in the South, have crippled any political consensus and made outright public support of Cannabis politically risky. Until the Federal Government moves to remove THC ∆9 from schedule one status, the laws in Georgia will more than likely remain as they are.
Our second most asked question is: "When will marijuana be federally legal?". Currently, no one can answer that question; however, we all feel the inevitability. Since the legalization of medical marijuana in California in 1996 by The Compassionate Use Act (aka. Proposition 15), sweeping policy changes have led to full recreational cannabis in 11 states and the District of Colombia. Thirty Three out of 50 states have some form of medical cannabis legislation in place and four states voted in the 2020 election to legalize recreational marijuana. All the while, THC ∆9 has remained a Schedule 1 narcotic with no viable known medical use according to the Controlled Substances Act. The Controlled Substances act must be amended to remove THC ∆9 from Schedule 1 status in order to legalize it. The Marijuana Opportunity Reinvestment Expungement Act does just that. Allegedly, the US House of Representatives will vote on it by the end of 2020. With over 100 sponsors already signed on, the odds are pretty high that it will pass the House. Consensus will be harder to achieve in the Senate and then the President of the United States will have the power to authorize or reject the decision of Congress.
This vast disconnect between Federal and State regulations on Cannabis creates many challenges. The primary reason that Georgia has been hesitant to move further towards full medical cannabis or recreational cannabis legislation, in spite of the vast tax revenue that it could create, is the Schedule 1 status of THC ∆9, the most abundant, medically effective, and psychoactive cannabinoid in the cannabis plant found so far. According to Pew Research, 91 percent of Americans support legalization of cannabis for medical and/or recreational use. That number in Georgia is slightly lower, but growing year over year. One advantage to holding back on the advancement of state policy is that we have the opportunity to observe the successes and failures of other states and shape our legislation to reflect the successes and limit the failures. To create a healthy Cannabis market, when legalization does finally occur, it will be important to maintain tax levels that do not make the product cost twice what it does on the black market. The supply and demand side of Cannabis is tricky and until the Feds move, it is nearly impossible to predict the value of the future market. As we have seen in most states it doesn't take long to burn through a harvest and have prices skyrocket. Without the ability to move Cannabis from state to state these shortages will continue. By placing the fees and taxes on growers, producers, and consumers at modest levels the supply chains and price fluctuations will be smooth and the perceived loss of revenue from the lower taxes will be made up for in volume of sales and production.
While we all wait on the cards to fall, here at Alpine Dispensary our mission will be to provide you with the absolute best quality CBD/Hemp derived products on the market. After logging 550 days plus in the retail CBD industry here in Georgia, we have helped thousands of people find relief from their conditions with Cannabis and have gained valuable experience in understanding how Cannabis benefits our customers. Come see us at one of our two stores in Helen, GA, pay us a visit online, or give us a ring at 1-855-420-HEMP so that we may assist you on your way to wellness.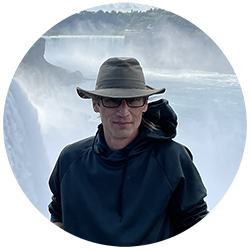 Article Written By:
J.C. Dyer
Mojo Coordinator
"Early in my working life, I joked with some people that one day I would make Mojo Coordinator an officially recognized job title. What does a Mojo Coordinator do? I stealthily and silently use my vision, intuition, diverse skillset and enhanced sensory perception to observe and facilitate seamless workflow, communication, productivity, efficiency and camaraderie."