Here at Alpine Dispensary, we offer the highest quality hemp derived cannabis products in the marketplace. We have taken special care to do our due diligence in regards to the legality, safety, and labeling of our products. Alpine DIspensary's products are specifically derived from hemp plants that contain no more than 0.3% Δ9-THC, thereby complying with the requirement that any hemp plant or product must meet this threshold in natural or derivative form. Importantly, under the Farm Bill, the Interim Final Ruling (IFR) of the DEA and Georgia law, tetrahydrocannabinols found in hemp, as opposed to those found in marijuana, are specifically excluded from the DEA's list of Schedule I controlled substances under the CSA (Controlled Substance Act).
This year we launched a full line of THC Delta-8 products.
Legal Status of Delta-8 THC in the State of Georgia
These products are hemp derived and thus fall under the same provision of the farm bill as do all other hemp derived cannabis products. Georgia State Law follows the federal definition of hemp and applies the same standard definition of hemp that the DEA and the US Congress have codified with the Farm Bill of 2018. The Georgia Hemp law reads as follows:
Pursuant to O.C.G.A. § 2-23-1, et seq., "marijuana" (referred to as "marihuana" in the IFR) specifically excludes "hemp or hemp products," including the "Cannabis sativa L. plant and any part of such plant, including the seeds thereof and all derivatives, extracts, cannabinoids, isomers, acids, salts, and salts of isomers, whether growing or not, with the federally defined THC level for hemp or a lower level" or "products with the federally defined THC level for hemp derived from, or made by, processing hemp plants or plant parts that are prepared in a form available for legal commercial sale, but not including food products infused with THC unless approved by the United States Food and Drug Administration." According to the IFR and the 2018 Farm Bill, federally defined THC is "Δ9-THC concentration greater than 0.3%."
In summary, this means that our THC Delta-8 is federally legal because it comes from hemp that contains less than 0.3% THC ∆9. It is legal in the State of Georgia because our state Farm Bill uses the federal definition.
Further clarification on the federal Farm Bill of 2018 came on August 20, 2020 when the DEA released its IFR (Interim Final Ruling) on August 20, 2020. THC ∆8 was mentioned in the DEA's IFR but only in regards to the interstate traffic of Delta-8 THC made from "marijuana" and not hemp. The release of this memo caused a little bit of drama, but ultimately upheld the law as written by Congress. The federal definition of Hemp vs. Marijuana did not change, thus the Georgia definition of Hemp vs. Marijuana did not change.
Ultimately, it is the federal definition of hemp that ensures that THC ∆8 is legal in the State of Georgia. Hemp derived products from plants containing less than 0.3% THC ∆9 are no longer controlled substances on a federal level and the regulation of them is now handled by the USDA federally and by the Georgia Department of Agriculture in our state. Hemp derived products containing THC ∆8 and CBD are now available everywhere, but there is no specific guarantee of product quality beyond the conscience of your preferred retailer.
At Alpine Dispensary we care about your health and safety. We take all the steps necessary to make sure that our products are manufactured according to the law. We also make sure that our products overwhelmingly exceed the general quality standards of the industry. It is our goal to continually evolve with the industry and the needs of our patrons. Let us assist you on your way to wellness: order online @alpinedispensary.com, visit one of our two stores in Helen, Georgia or call us during store hours at 1-855-420-HEMP.
Shop Delta-8 THC Products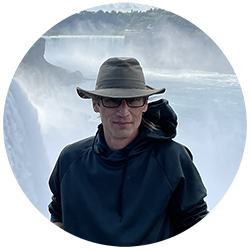 Article Written By:
J.C. Dyer
Mojo Coordinator
"Early in my working life, I joked with some people that one day I would make Mojo Coordinator an officially recognized job title. What does a Mojo Coordinator do? I stealthily and silently use my vision, intuition, diverse skillset and enhanced sensory perception to observe and facilitate seamless workflow, communication, productivity, efficiency and camaraderie."